Services & Specials
HOLLY LANE MEWS ACCOMMODATION, APARTMENTS & SUITES
See below for current packages available.
Only available when booked directly with Holly Lane Mews:
hollylane@bigpond.com
03 97302233
Special T&C: All specials must be booked prior to arrival (7 days ahead minimum). Subject to availability.
For full list of terms and conditions please see our information here…
For a list of services available at each property, see below.
Holly Lane Mews – Apartments & Suites – Yarra Valley
At Holly Lane Mews in the Yarra Valley you can preorder gourmet platters, massages, and venue transfers. Please enquire when booking.
'To die for' Gourmet Platters:
Enjoy these sensational platters prepared at Fergusson winery. Including seasonal offerings of meats, bread, cheeses, and antipasta. Price $45 for 2 people and $65 for 4 people. Must be ordered at least 24 hours prior to arrival.
Massage:
Please enquire when booking.
Venue Transfers:
Transport to and from venues can be arranged (small charge applies), please arrange when booking.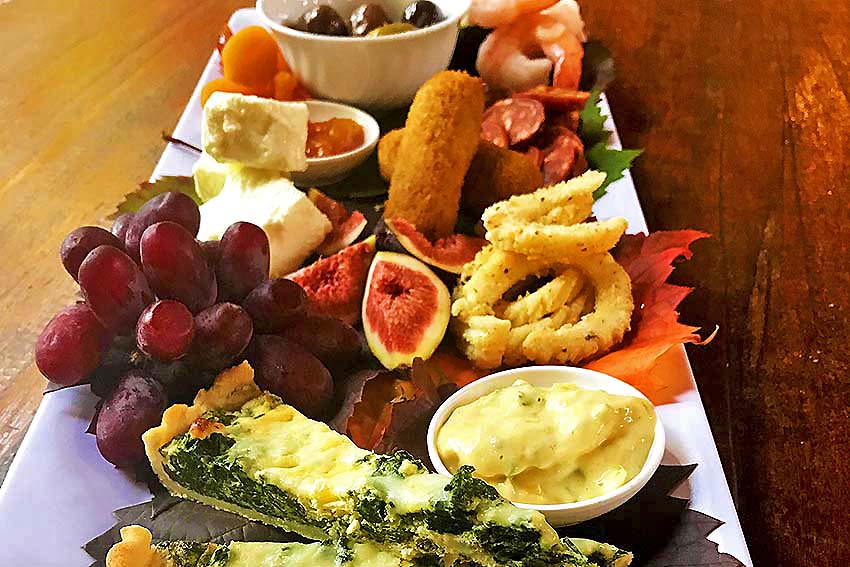 Fergusson Winery Platter
Race Course Apartments – Yarra Glen
Platters (various prices) and venue transfers (small charge applies) can be arranged at Race Course Apartments. Please enquire when booking.